Holiday Reads for Word-Nerds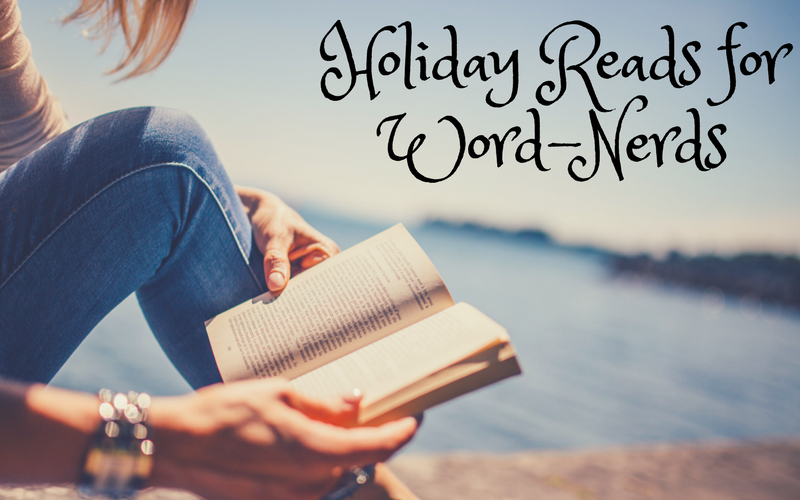 It's officially holiday time! No matter where you're going, it's likely that as a wordy sort of person, you'll want to get a bit of reading in.
Reading is something of a decadence for me (two small children see to that). But when I get the chance, I love to sit comfortably, big shades on, large glass of something chilled and pages ready to turn (I'm not a Kindle kinda girl).
As with so many other creative types, every page of reading can be treated as fodder for your profession. We're all products of our influences, so this year plan to let your holiday escapism feed your mind and grow your capacity for incredible work.
Here's my list of summer reads (clearly a wishlist – if I get through two of these a miracle will have occurred).
Some Poetry. Easy to pick up and put down when the moment necessitates, so perfect for holidaying with kids or high maintenance adults. I'm keen on the sound of this anthology Soul Food: Nourishing Poems for Starved Minds.
A Few Classics. Some Daphne de Maurier always does it for me. I love the brooding mystery of Rebecca and find the Cornish coastal settings perfect for a British seaside holiday read. I'm also a huge fan of the chill atmosphere that comes with Emily Bronte's Wuthering Heights. I could almost imagine myself in the mist-soaks wilds of Yorkshire, even if on a beach in sunny France.
A bit of an education. My husband gave me The Etymologicon for Christmas and I fully intend to re-read this whilst en vacances. The humourous and enlightening style of the author Mark Forsyth and the intelligent way in which the book is constructed makes this a real page-turner for me.
Something Incongruous. I have a thing for books where snow is a dominant feature and have two such books in mind. Both were started on previous holidays, and not completed; a very unsatisfying sensation I can tell you. The Snow Tourist and Miss Smilla's Feeling for Snow whetted my appetite sufficiently for a rerun. Just the thing for sunlounger reading.
New Releases. I love a crime thriller and short stories, so I was a little bit excited to see Continental Crimes – a compilation of vintage crime stories from the Golden Age of crime stories (think Conan Doyle and Agatha Christie).  And for a bit of fun, I'm quite drawn into Rich People Problems. Set in Singapore, this satirical family drama sounds like pure escapism to me. Love it.
A Moleskine. Holidays are the perfect time to capture whimsical musings in pencil on a good old fashioned paper. A beautiful sunset, witty observations of the couple in the next room or blow by blow accounts of the deckchair disaster that has all the makings of familial legend. Scribble them down and savour when back at home; sitting at your desk or considering the ironing on a dull November evening
What are your essentials for holiday reading? Mind expanding or pure escapism? Let me know!
Gifts for the Wordsmith in your Life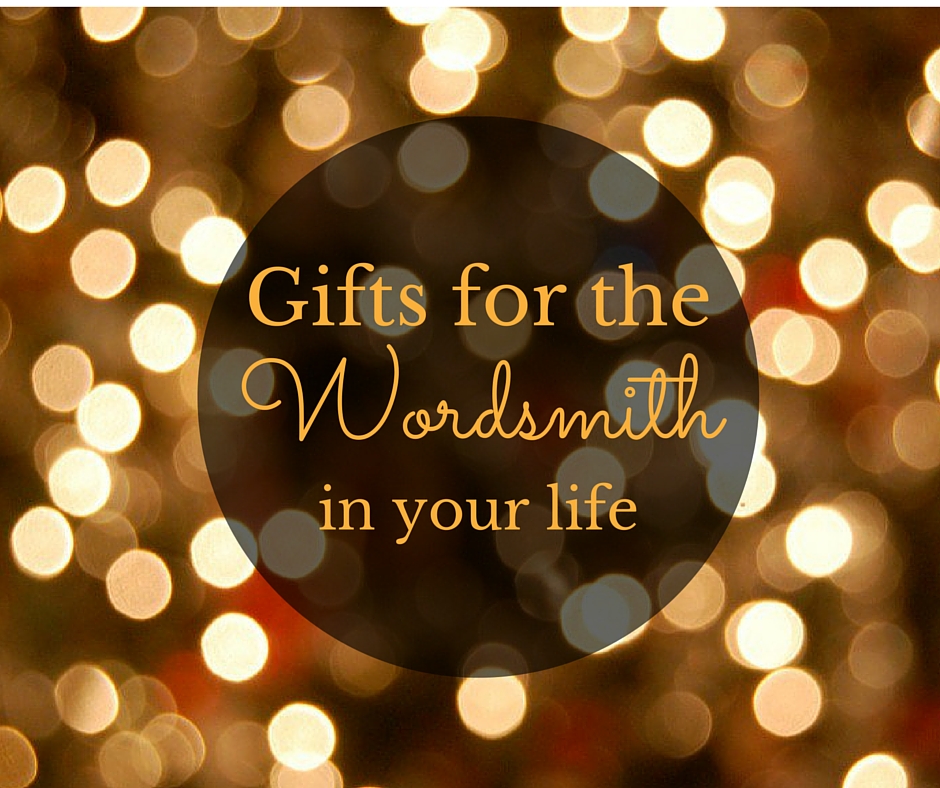 This isn't a wishlist for myself, more an inspiration for anyone that wants to buy for a writer – enthusiastic or otherwise. But if anyone wants to buy me something from this list, I won't be complaining…
A Decent Thesaurus

There is only so far anyone can go with search engines and the Microsoft thesaurus function. A good thesaurus will add elegance to writing, and help prevent repetition. To be used with caution of course – complex and uncommon language will curry little favour with most readers. The Penguin Reference Roget Thesaurus would be my choice – the paperback version retails at £10.99.
Good Pencils
Needing less pressure than the ubiquitous Biro (less chance of writer's cramp), pencils are pleasingly low-tech and make a nice little stockingfiller to be used for pensive planning or frantic draft-writing. These little beauties from Faber-Castell (the 9000 Perfect Pencil) are the complete package, including rubber, sharpener and a pencil extender and would please anyone needing to take notes in style.
Paper
And what a shame to give pencils without paper. The classic choice would be a Moleskine, but a stylish Paperblanks book would be sure to please as well. Don't overlook a more sizeable pad – A4 is the ideal size for capturing ideas that won't stop coming. The fundamentals? Smooth paper that doesn't show the writing on the other side of the page, and bear in mind that a thinner book with a slim spine is so much more comfortable to write upon.
Food for the Soul

On some days inspiration is scarce. A book of quotes, speeches or facts would be just the thing to kickstart a stodgy mind. I particularly like the visual style of David McCandless's "Information is Beautiful".
Balm for the Mind

If stodginess is the least of your problems, there is certainly such a thing as too much caffeine. Clear a racing mind and think more clearly with a soothing and stimulating infusion. Teapigs do some lovely combinations, other brands are certainly available as well.
Linguistic Fundamentalism
Should you split your infinitives?  Hyphenate or not? And what about that apostrophe? The English language is a minefield, and because your writer is exactly that (a writer) and not a professor of English, it's helpful to have a handy reference for those moments of doubt. The classic "Eats, Shoots and Leaves" by Lynn Truss is a good starter for ten. There are plenty of other books to choose from. Tip – make sure your recipient would appreciate such a gift, otherwise you may well offend… don't say I didn't warn you.
For Very Good Days, and Very Bad Days
Whatever their poison, your writer friend will have days to celebrate, and days to forget. Give them a multi-tasking gift they can celebrate with, or commiserate with. Incredible chocolate, uber-posh gin or indulgent bath salts (maybe this is my wishlist after all…). If you ask nicely, they might share.
Note: no commissions or payments were taken in the writing of this wishlist.