Not Just A Pretty Face. Boost Your Website With 3 Top Tips.
Mirror mirror on the wall. Who's got the most beautiful website of them all?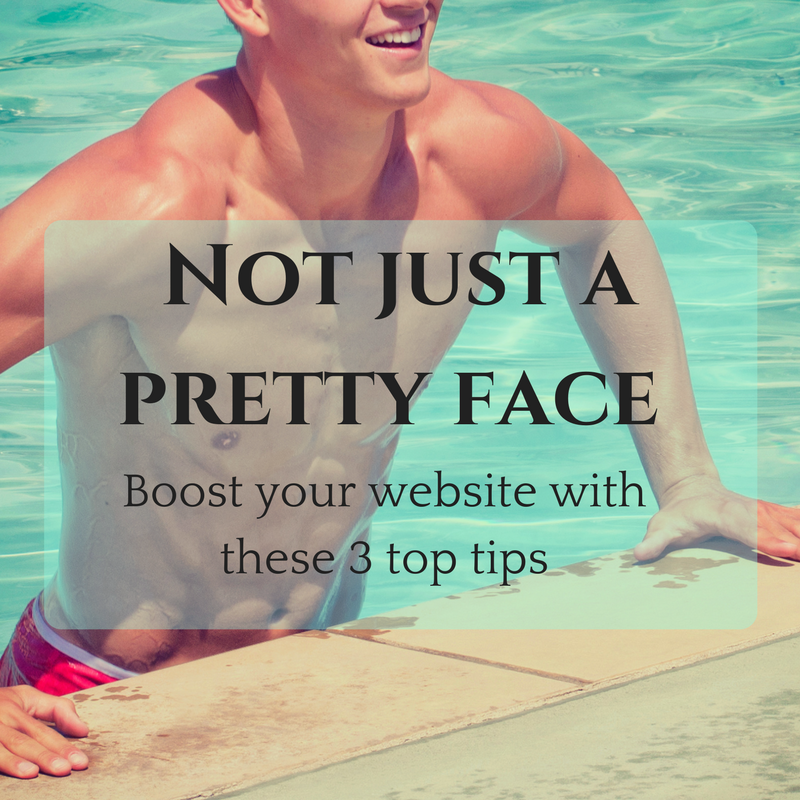 Sorry evil stepmother; beauty isn't the be-all and end-all of online success. Yep, good looks help. And in this Insta-obsessed world, we'd be foolish to think the appearance of our websites doesn't matter.
But when it's never been so easy to forge an online presence and add a few flattering filters to make things look better, it's good to remind ourselves that beauty is only skin (or pixel) deep.
Focus only on your website's appearance at your peril; you'll miss opportunities to engage with your audience and search engines. We all like a good looking website, but we also like to understand what a company offers and to be able to easily find the information we're looking for. Spend time on good website design; you'll help your site visitors no end. But you need to more to make your website pretty and intelligent.
How can you add substance and depth to your website? Make it more meaningful than a lookbook of beautiful images and colours on screen. Read on for three stunningly simple ways to add some brawn to your beauty.
Text is King. And I'm not just saying that because I'm a copywriter; it really is king. Search engines index based on text, so if you want your website to be seen you need to get to grips with writing for your website. And it doesn't matter if images are your raison d'être. Well-chosen, well-described images will work hard for you if you put in the time. Complete the alt text sections, captions and descriptions, and use language relevant to your audience.
Keep it balanced. As if to contradict myself, too much text is a killer. We've all seen websites jam-packed with information. It's impossible to get the detail you need, so you leave and hop-off onto another [better] website. In some ways writing less text is tougher than writing lots. And it definitely takes more effort. Work out what's most relevant for your readers and include only those points. If you struggle, get a helping hand. A copywriter is perfectly placed to help you with a job like this.
Check the basics. So now your beautifully curated images are detailed with alt text information and descriptions, and you've perfected the amount of text. Now let's check your spelling and grammar. Finding a beautiful website that makes sense to you but has fundamental spelling and grammar issues is a bit like meeting your dream man… and finding he talks with his mouth full and spits food on you when speaking. Ewwww, stick around? I don't think so. Don't make your site visitors question your abilities with typos and grammar gremlins.  My favourite approach is to print out my finished text, leave it until the next day and then read it backwards. Distance and a slight sense of disconnection from what you've written will help you identify anything that doesn't look quite right.
Working through these 3 simple steps will help make your website more meaningful and appealing to potential clients. Keep at the good looks – an ugly website with lots of good content is no good to anyone – but don't neglect the written content either.